NEW! ONEPRO REMEDIATION KIT
Kill, clean and protect from Mold.
The OnePro Mold Remediation Kit is a killer combo. PurOne safely removes mold & mildew, while Superstratum seals surfaces to inhibit new growth on ANY surface.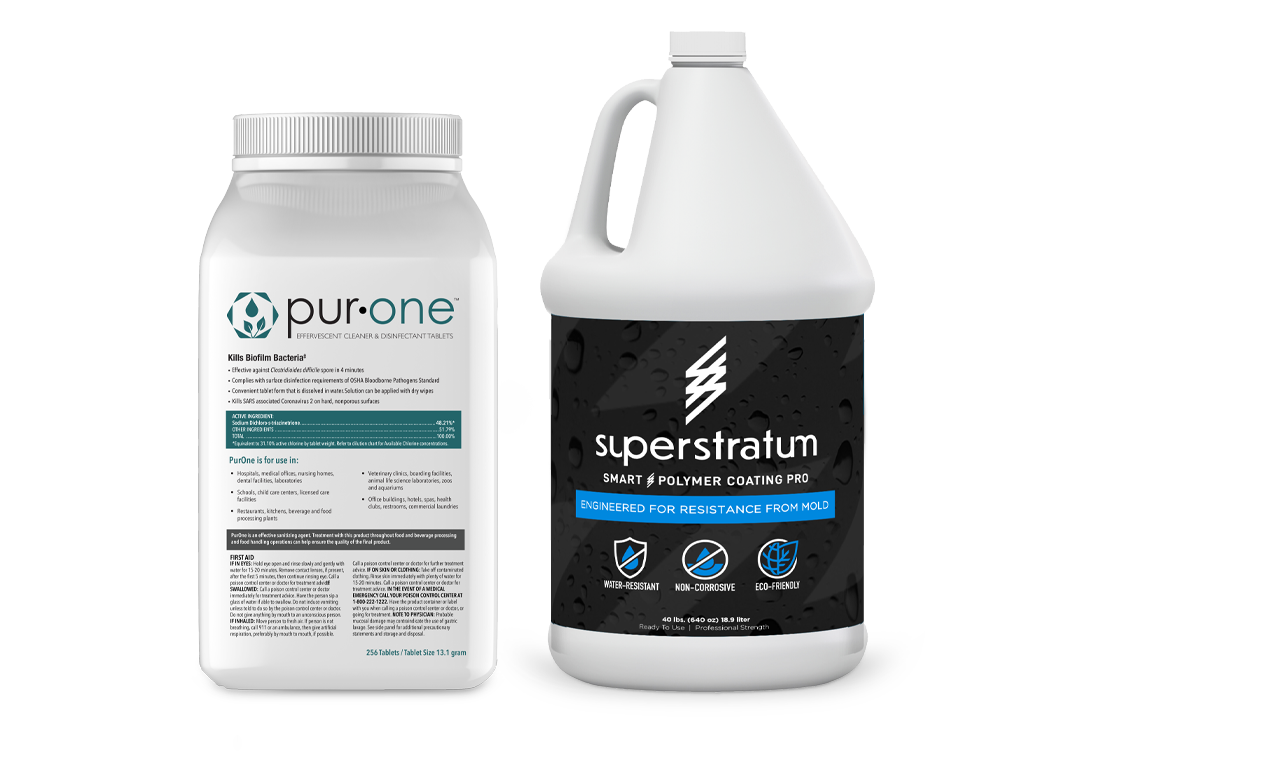 ONE+PRO
OnePro Mold Remediation Kit
OnePro combines the powerful sporicidal cleaning & disinfection of PurOne with the innovative Superstratum Smart Polymer Coating to create a complete mold remediation solution.

PurOne NaDCC cleaner & disinfectant for hospital grade cleaning that effectively kills mold, mildew, bacteria and other dangerous pathogens in just 4 minutes.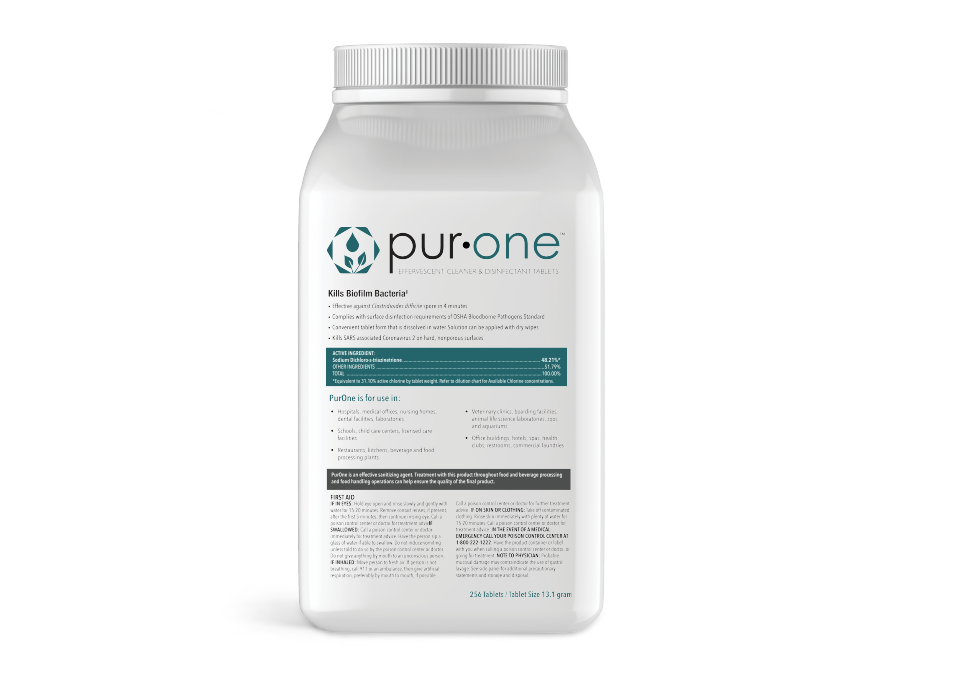 Superstratum Smart Polymer Coating protects from mold & mildew with a moisture-activated protective coating on any surface.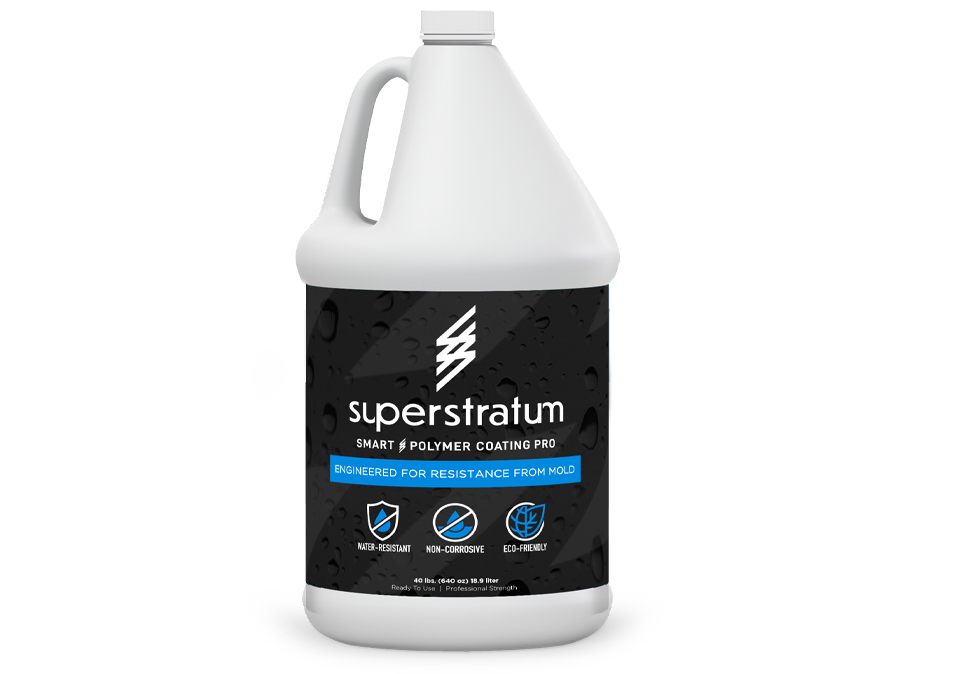 Revolutionary Smart Polymer technology.
Our proprietary smart polymers create a high-performance protective coating. When exposed to water or moisture, the smart polymer coating is activated to eliminate mold and mildew.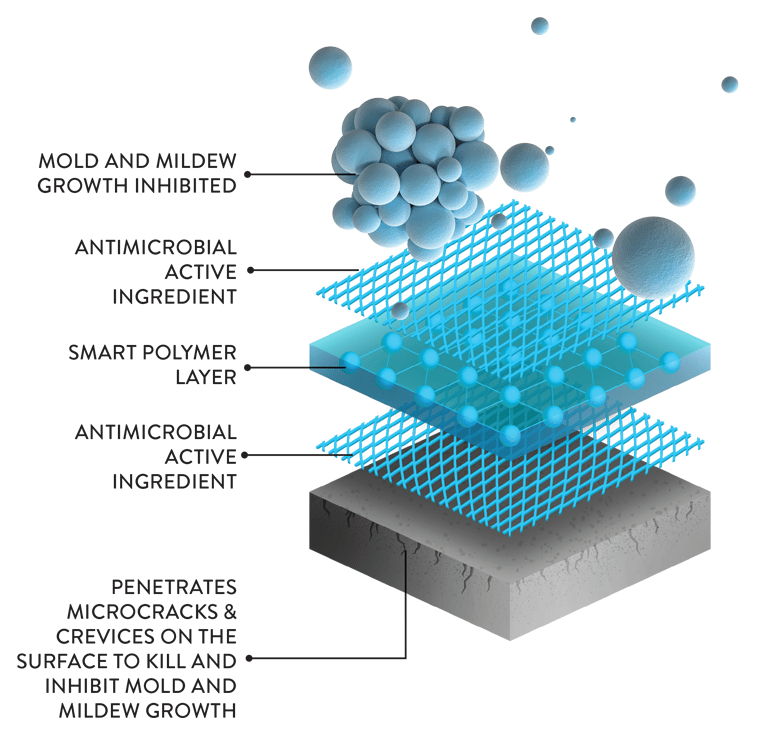 Keeps working when the competition fails.
Other products just discolor the mold but don't kill it. And the protectant layer stops working in as little as 10% humidity. PurOne kills and cleans the mold while Superstratum Smart Polymer Coating stays activated long after the other protectants fail.
The OnePro formula also does not wash away in water like other protectants providing years of guaranteed protection.
EvaClean in the Press
Facility Executive
EvaClean and EarthSafe unite innovative technologies to prevent mold damage.
---
Cleaning and Restoration
EvaClean and EarthSafe, both known for developing safer solutions in disinfection and industrial cleaning respectively, joined forces to help mitigate mold damage.