Fly With Confidence
Keeping staff and clients safe and preventing the spread of viruses is more important that ever. EvaClean delivers hospital-grade disinfection solutions that are easy to use, safer and more economical.
Watch our video and complete the form for more information
Used by Travel Brands Across the Globe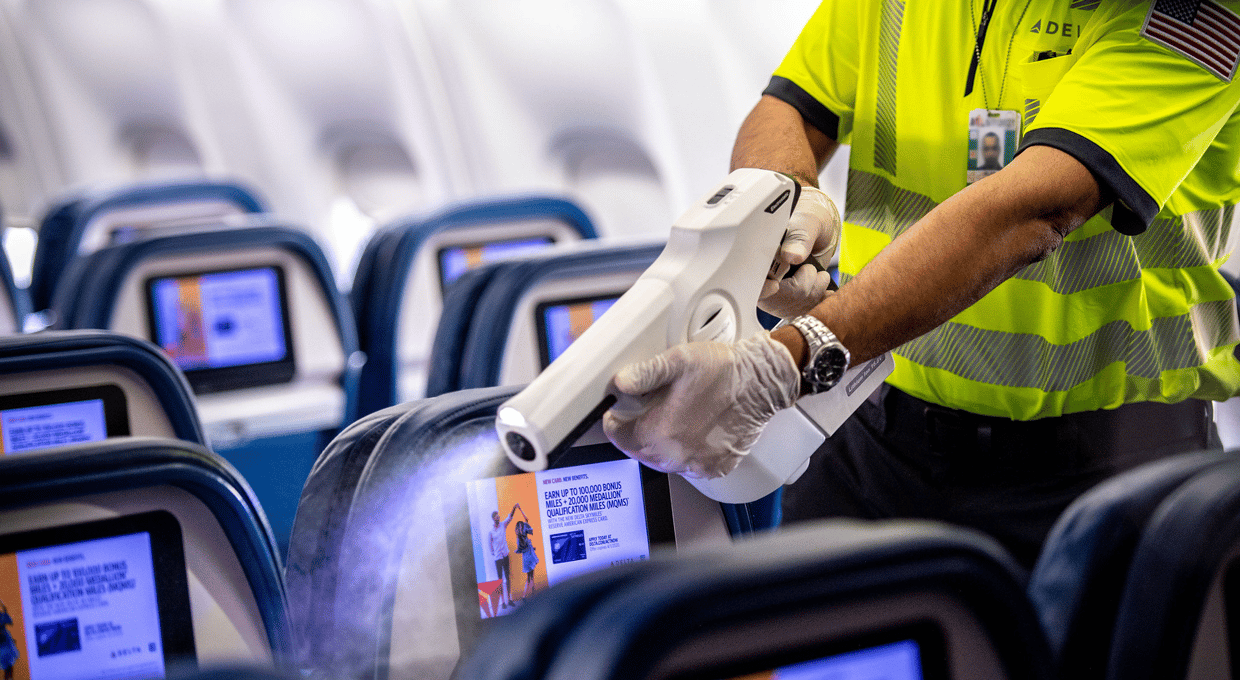 The EvaClean Aviation Advantage
EvaClean products are proven to work just like traditional cleaning solutions, only safer, more effective and more efficient.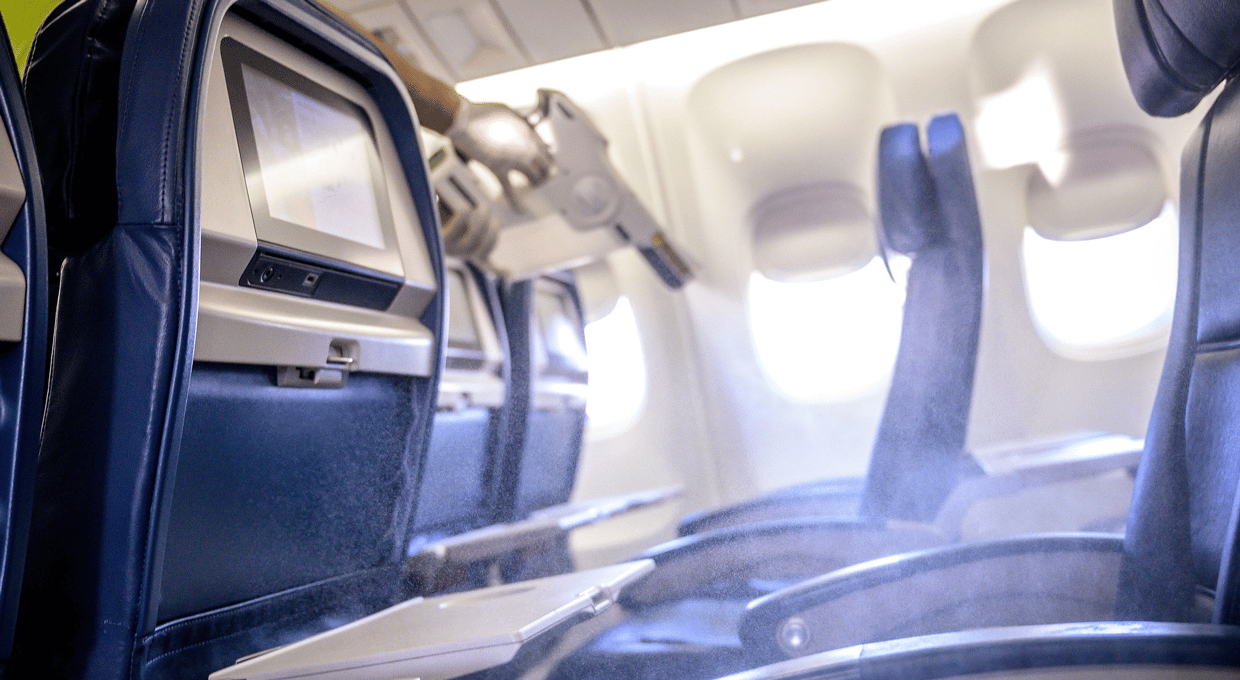 Sustainable Solutions
EvaClean's PurTabs and PurOne tablets are made with eco-friendly solutions that you mix with tap water. They're easy to use and store, and they're safer to use than traditional cleaning and disinfection methods.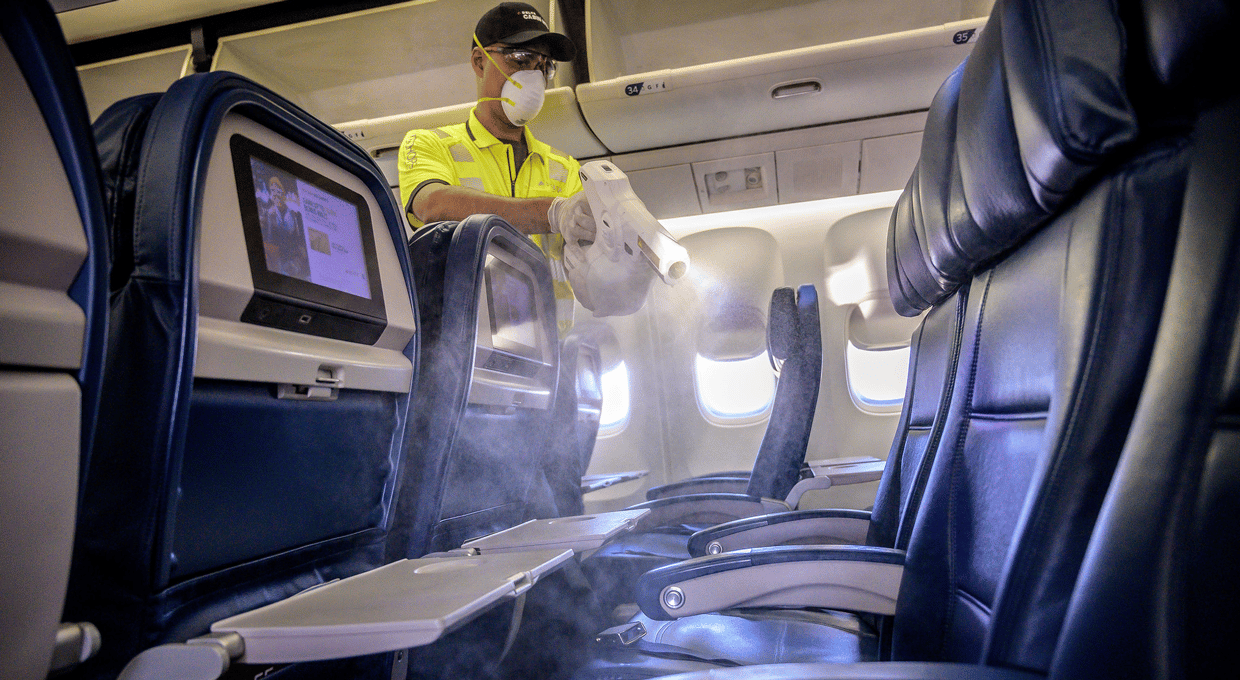 Easily Disinfect Hard-to-Reach Surfaces
EvaClean will save you time, money, and peace of mind that you're using a safer system to disinfect and clean.
EvaClean in the Press
"The pandemic has created a keen awareness of flight safety and cleanliness more than ever before. It's important that your airline steps up its cleaning checklist." Read this helpful Guide to Aircraft Cleaning from Facility Executive.
---
Check out this helpful step by step cleaning and disinfecting guide from Aircraft Cleaning Services.