Protexus Electrostatic Sprayer
A safer world is one spray away.
Give every worker a powerful tool to attack microbes and decontaminate your facility.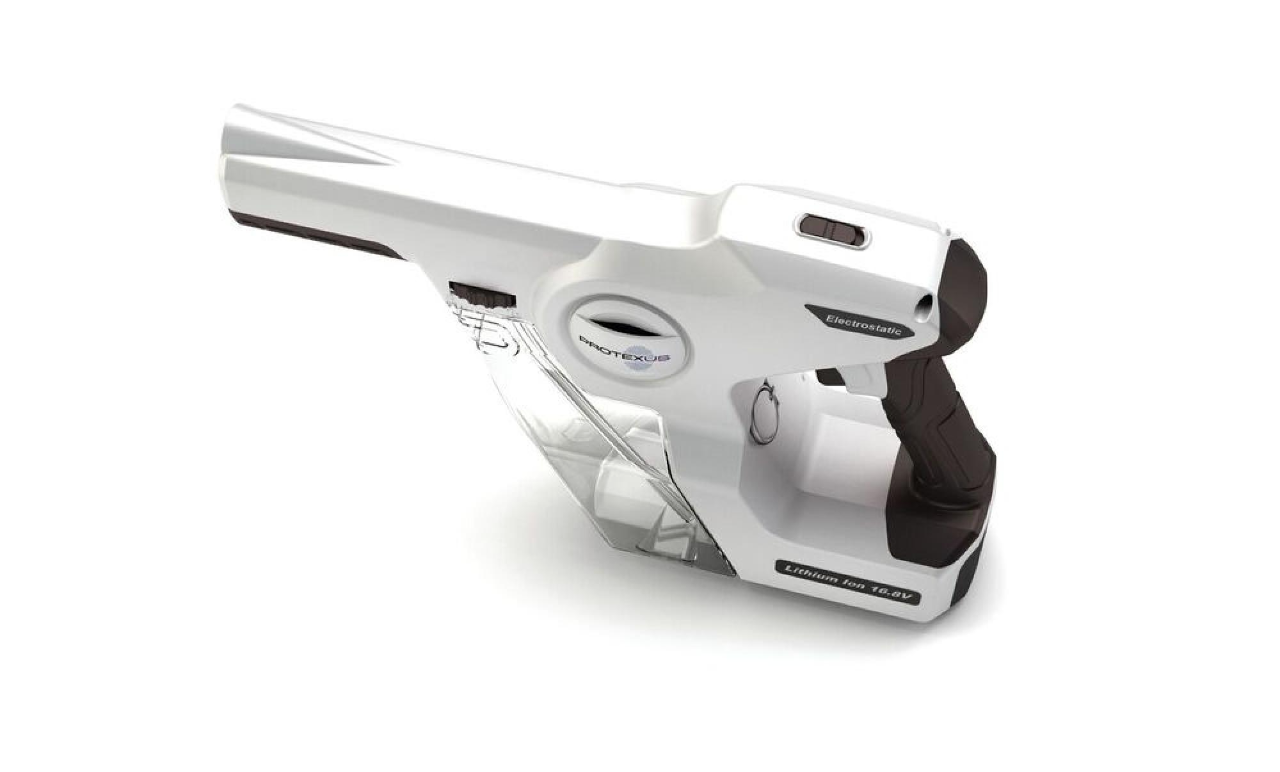 Protexus
What is electrostatic cleaning?
Cordless electrostatic spraying technology brings new, 360-degree, touchless disinfection and sanitizing capabilities to infection control experts, and EVS and cleaning teams across all industries. Our sprayer reaches up to 3x more surfaces in the same amount of time it would take with today's buckets, rags, wipes or other infection control tools.
A new kind of handheld electrostatic sprayer.
Our cordless electrostatic handheld sprayer:
Is easy to learn and train
Disinfects and sanitizes up to 3x the surface area of traditional cleaning programs in the same amount of time
Reduces infection rates
Disinfects and sanitizes entire rooms in under 3 minutes
Has an optimal spraying distances of 5–8 feet