PurTabs Sanitizer Tablets
Tap water just got a lot more powerful.
Our compact, concentrated PurTabs dissolve quickly in ordinary tap water to produce a disinfection and sanitation solution that delivers accurate strength every time.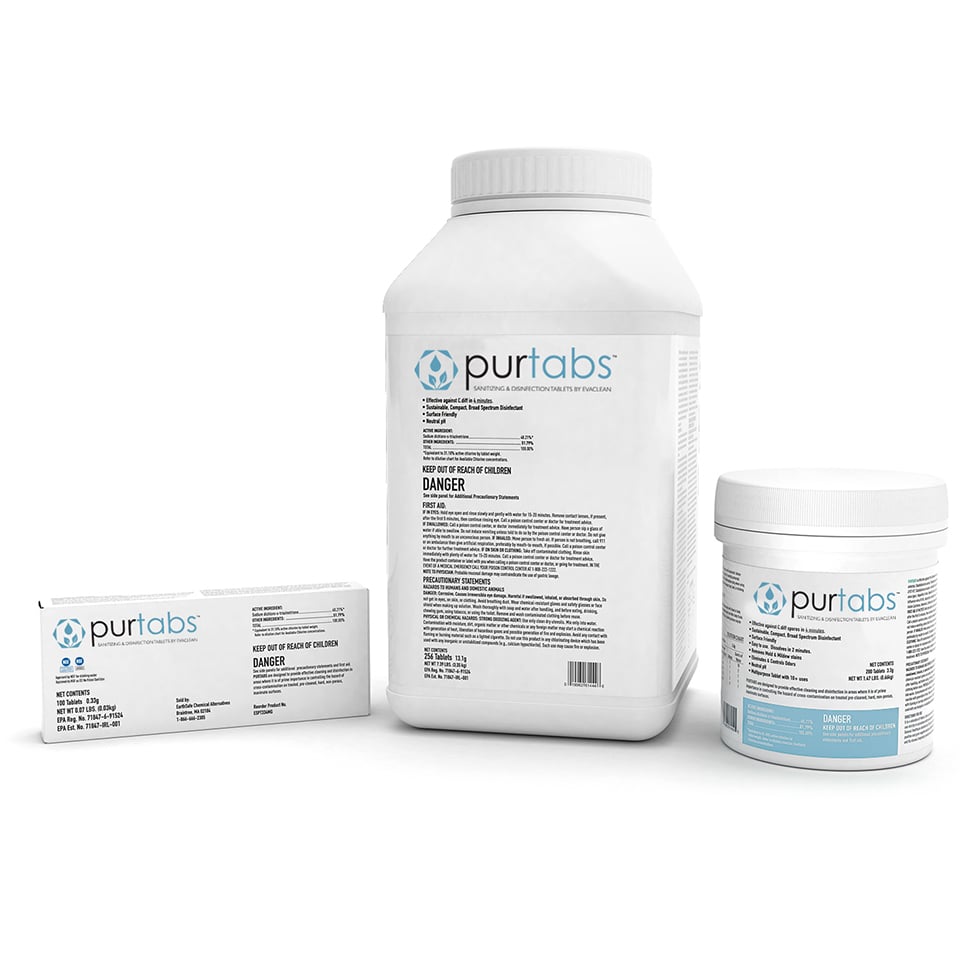 PurTabs
PurTabs 334mg (ESPT334MG)
Our EPA-registered tablets dissolve quickly in tap water to form a disinfecting solution that is NSF D2 certified safe for food contact surfaces (no rinsing required).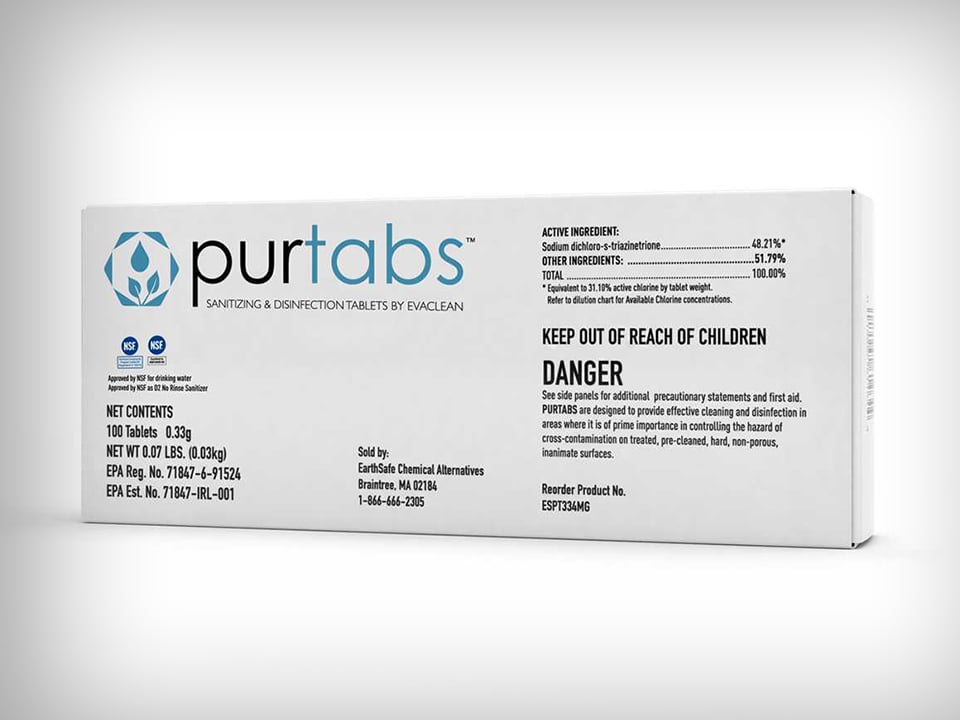 PurTabs 3.3g (ESPT3.3G)
PurTabs 3.3g tablets are a multipurpose disinfecting solution. Dilute one tablet into a quart of tap water for hospital grade disinfectant, or dilute four tablets for a sporicidal disinfectant effective against C. diff spores (4-minute exposure) and C. auris (2-minute exposure).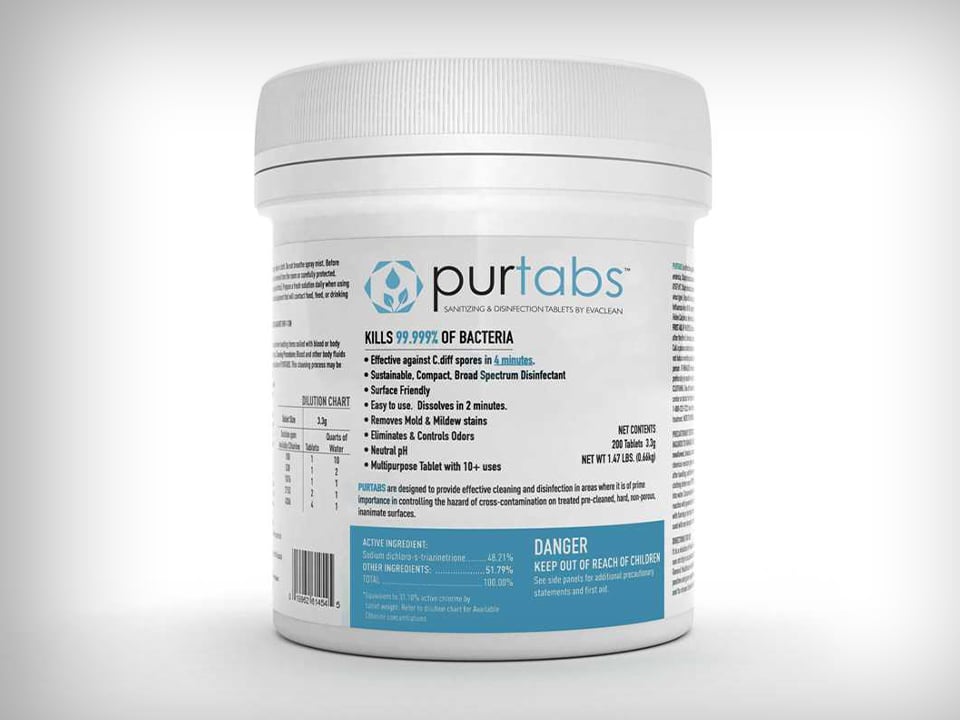 PurTabs 13.1g (ESPT13.1G)
Offering the same performance as our 3.3g tablets, PurTabs 13.1g allow you to mix large batches of solution at a cost comparable to that of even commodity bleach. PurTabs 13.1g is ideal for dilution into one- or two-gallon containers.