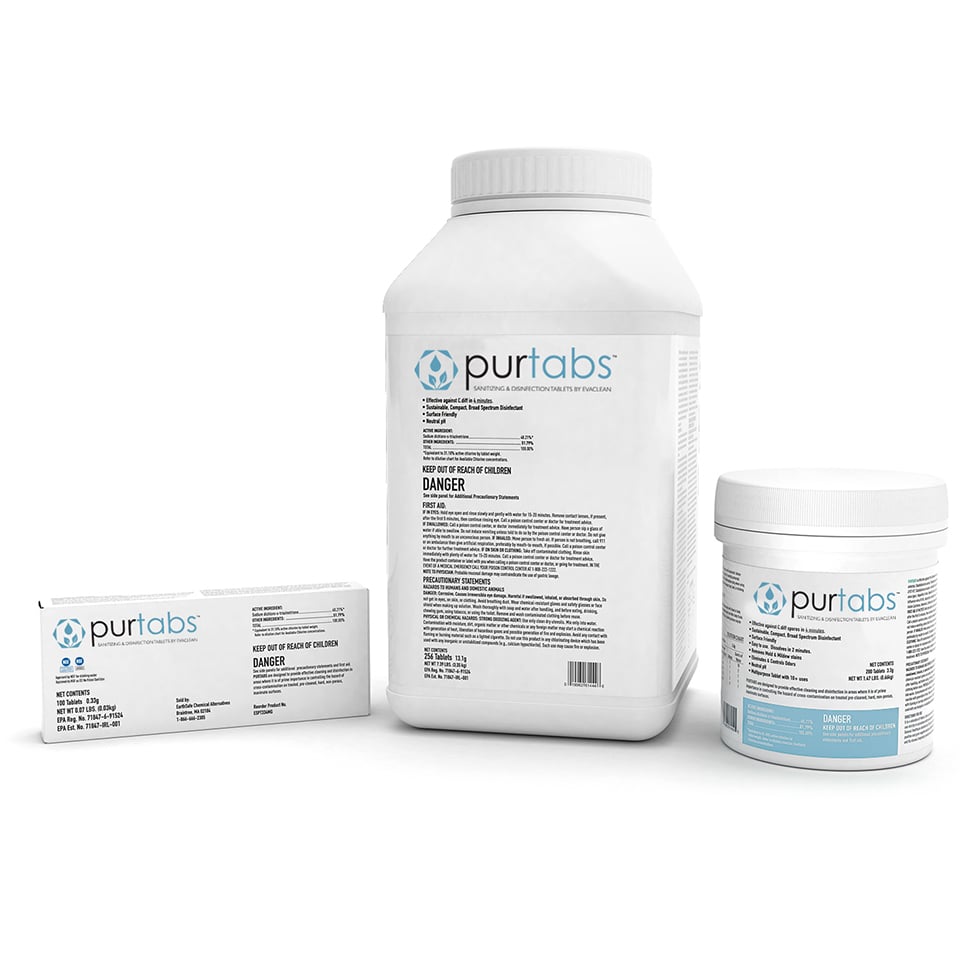 PurTabs
Powerful Sanitizer, Disinfectant & Safe for Food Surfaces & Drinking Water
PurTabs concentrated tablets turn ordinary tap water into an NSF D2 Certified Safe Sanitizer for food surfaces and equipment that needs no rinsing and leaves no sticky residue.
At disinfection strength, PurTabs is NSF approved for emergency drinking water purification for long-term care facilities, large public systems, and individual water supplies after floods, hurricanes, fires, or other disasters, as well as for poultry and livestock.
Biodegradable and non-toxic, with a neutral pH, PurTabs checks every box for safety, sustainability, and efficacy with EPA registered kill claims in 4 minutes or less for Covid-19, norovirus, C. diff, MRSA, Influenza, RSV, and many other pathogens.
EPA Approved for Electrostatic Sprayers
One of only a few chemistries that's EPA approved for electrostatic application, PurTabs together with Protexus Electrostatic Sprayers can disinfect 3-times more surface area in 80% less time than traditional methods, while also reducing chemical consumption by 68%.
Small but Mighty Versatile
PurTabs can be used in a wide variety of ways:
· Ideal for superchlorination of pools, hot tubs, and spas.
· Kills algae, mold, and mildew on indoor and outdoor surfaces.
· Sanitizes textiles, bed linens, and other soft surfaces.
· Deodorizes shoes and equipment, and controls odors in locker rooms, trash receptacles, and kitchen drains.
PurTabs 334mg (ESPT334MG)
Our EPA-registered tablets dissolve quickly in tap water to form a disinfecting solution that is NSF D2 certified safe for food contact surfaces (no rinsing required).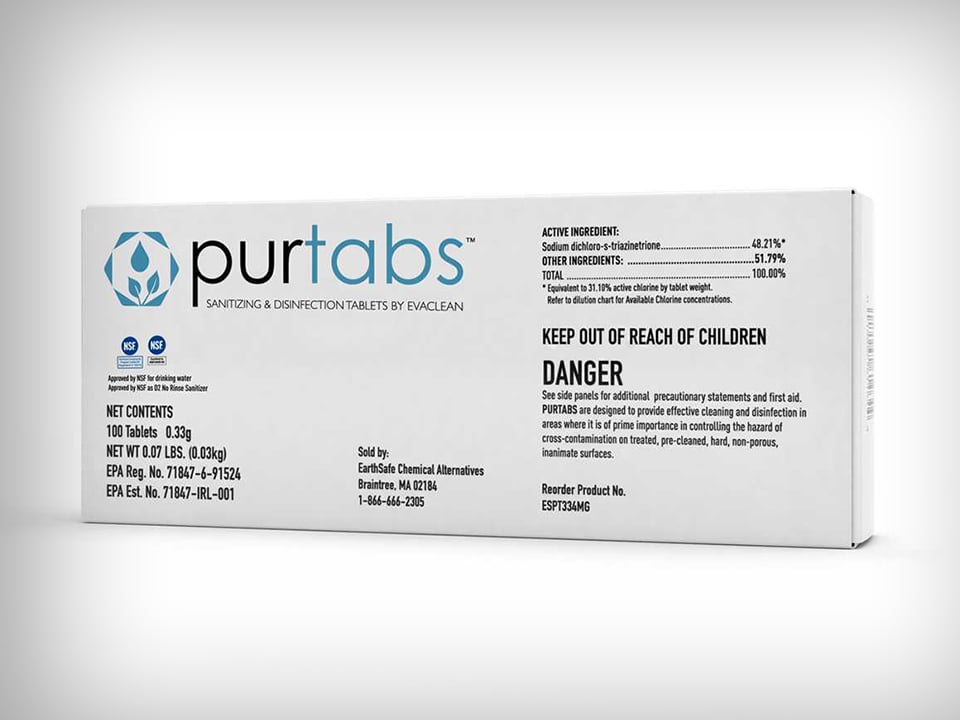 PurTabs 3.3g (ESPT3.3G)
PurTabs 3.3g tablets are a multipurpose disinfecting solution. Dilute one tablet into a quart of tap water for hospital grade disinfectant, or dilute four tablets for a sporicidal disinfectant effective against C. diff spores (4-minute exposure) and C. auris (2-minute exposure).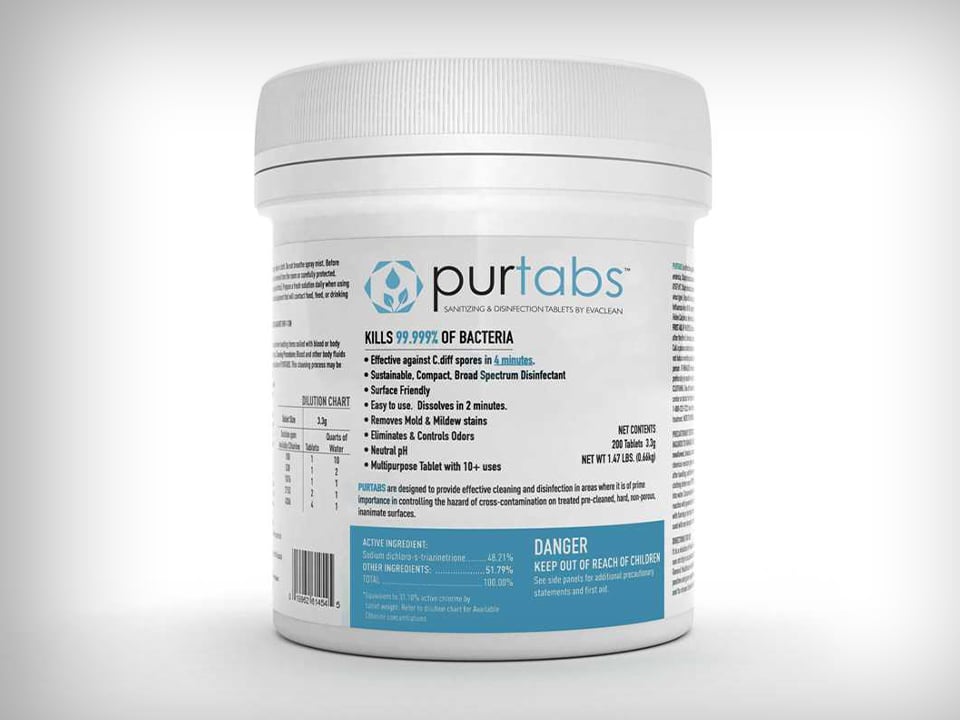 PurTabs 13.1g (ESPT13.1G)
Offering the same performance as our 3.3g tablets, PurTabs 13.1g allow you to mix large batches of solution at a cost comparable to that of even commodity bleach. PurTabs 13.1g is ideal for dilution into one- or two-gallon containers.