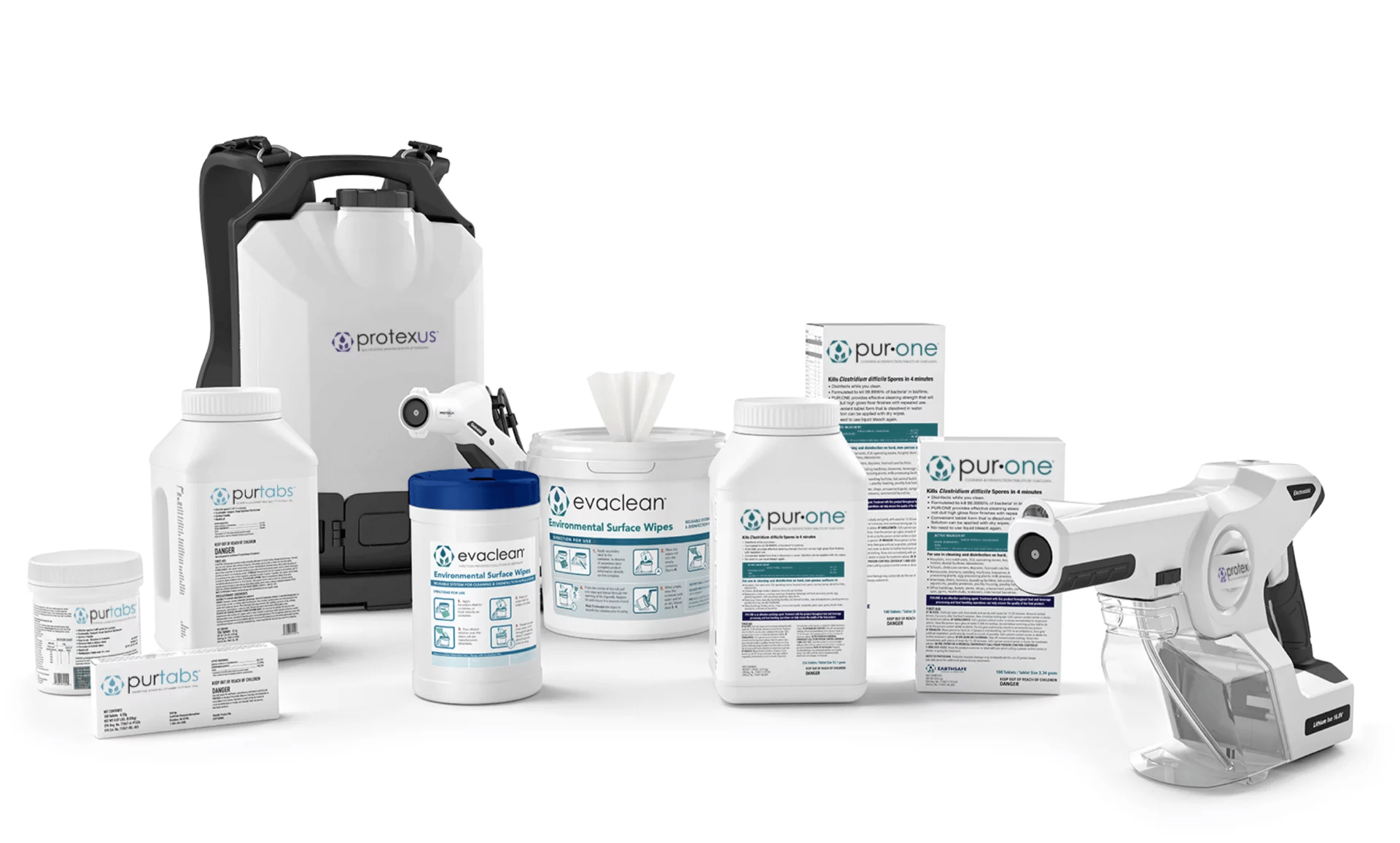 Solutions
Sustainable solutions for complex cleaning.
Businesses have always looked to old-world solutions like bleach, mops, and buckets for infection prevention. These chemicals have high toxicity and are not suitable for sustainability — and traditional equipment takes up space and promotes cross-contamination.
EvaClean's PurTabs and PurOne tablets are made with eco-friendly solutions that you mix with tap water. They're easy to use and store, and they're safer to use than traditional cleaning and disinfection methods.
EvaClean products in action.
Tackle up to 80% more surface area than if you used traditional buckets, rags, or wipes.
0

80

%
more
Disinfect an entire room with nearly 100% coverage in just a few minutes.
0

100

%
coverage
Kill C. diff, COVID-19, and biofilm bacteria in 4 minutes.
0

4
minutes
Products that adapt to your needs.
Regulations, standards, and infection prevention criteria are changing daily. Whether you're looking for restaurant cleaning equipment, housekeeping supplies, or want to improve your hospital sanitation process, EvaClean products are created for a wide range of applications and industries.