Your free Monthly Resource for Cleaning and Infection Prevention Insights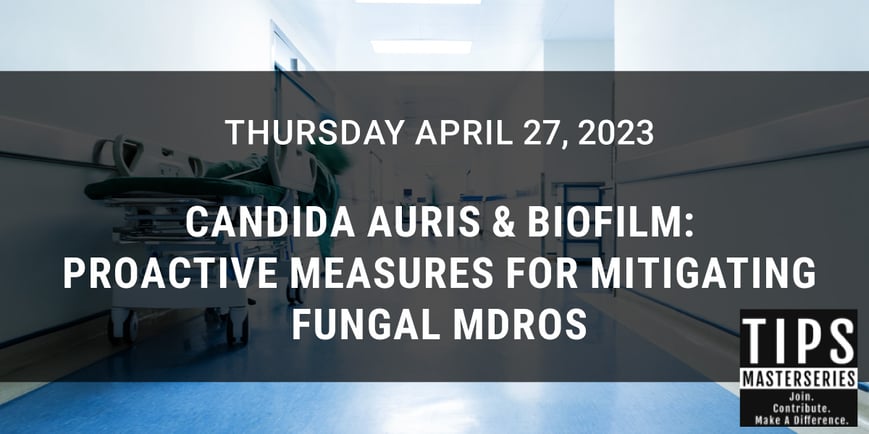 April 11, 2023 | Newsletter
On April 27th, EvaClean is sponsoring a TIPS Master Class webinar on how to mitigate Candida auris and Biofilm.
Long before the CDC announced that C. auris infections were on the rise and becoming an urgent public health threat, the EvaClean Team developed a resource guide and began working with TIPS: The Infection Prevention Strategy on a Master Class Webinar to further educate on the topic of C. auris and provide strategies for mitigation.
Webcast subject-matter speakers will include published microbiology expert Dr. Rodney Rohde and EvaClean VP of Healthcare Nicole Slacik.
This webinar is FREE for anyone. Qualifying nurses earn 1 CE credit.
Click here for more information and registration.
---

EvaClean Welcomes Ambition -- Our Newest Client Partner
Ambition is a revolutionary fitness and wellness company with 3 new locations in Brooklyn Heights, Chelsea, and Flatiron New York. A sophisticated collection of fitness concepts challenge individuals to push limits and reach their full potential with customized workouts and high-quality athletic conditioning. Ambition delivers "the ultimate in fitness sophistication" and EvaClean ensures that members have the healthiest environment possible with the most innovative cleaning and disinfecting solutions.
Check out our Gyms and Athletics Facilities Resource page here to see why sports facilities of all types trust EvaClean!