Your free Monthly Resource for Cleaning and Infection Prevention Insights
May 30, 2023 | Newsletter
Updated Label Makes PurOne One of the Only Disinfectants Effective Against Candida auris AND Biofilm
The EPA recently approved an updated master label for our PurOne Cleaner and Disinfectant to include Candida auris on List P, as well as other claims and enhancements. Combined with its existing biofilm claim, PurOne is now one of the only products registered as effective against BOTH C. auris AND biofilm.
See our latest press release for more details.
---

MasterClass Webinar on Candida auris & Biofilm Now Available on Demand
If you missed the ISSA Canada/TIPS Master Class on mitigation strategies for C. auris and Biofilm, a free recording is now available on demand. The webinar covers the growing threat of Candida auris (C. auris), an antimicrobial-resistant fungus that frequently thrives in biofilm colonies throughout all patient care areas in hospitals and long-term care facilities. Subject matter experts Dr. Rodney E. Rohde and Nicole Slacik, EvaClean EVP Healthcare provide evidence-based guidance on proactive strategies for mitigating C. auris infections before outbreaks occur.
Access this important Master Class for free: Candida auris & Biofilm: Proactive Measures for Mitigating Fungal MDROs
---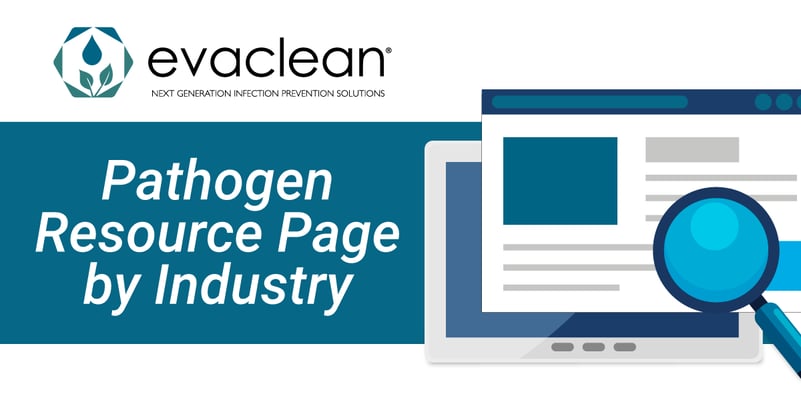 Our Free Pathogen Resource Guide Has All the Answers
Our new Pathogen Resource Guide is designed to help you proactively prevent infections before they occur. It provides a detailed overview of the viruses, bacteria, and fungi that pose the greatest threat to each industry, whether it be education, athletics, public safety, food service, healthcare, or any other profession.
The guide explains how pathogens are spread through contaminated surfaces and how biofilms form a protective coating that enable microorganisms to remain communicable for months, even after disinfection. It also offers a simple, yet effective solution for eliminating all the most prevalent pathogens in your facility, as well the biofilm that harbors them.
Check out our new Pathogen Resource Guide and learn how EvaClean's innovative NaDCC disinfectants are helping facilities in every industry win the battle against pathogenic enemies.