February 2, 2022 | Newsletter
Infection Control and Sanitation News to Use
Welcome to the February edition of EvaClean Insights. Your source for all things infection prevention.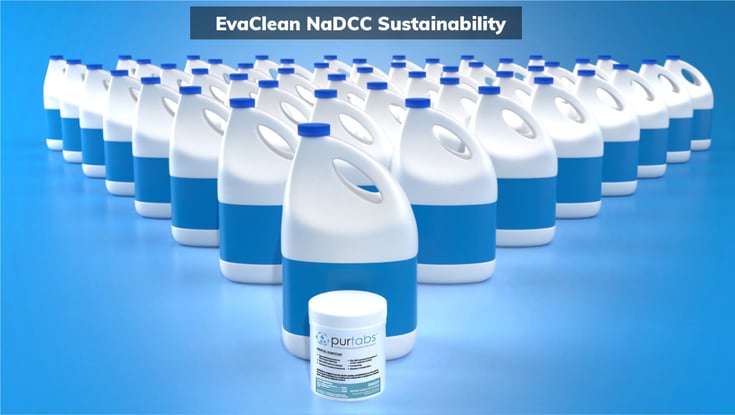 6 Signs a Chemistry is Truly Sustainable
The EvaClean Q&A Column is where interviews with industry thought leaders provide insights on important infection prevention issues. Our February EvaClean Q & A is the last in a 4-part series with chemist and environmental microbiology scientist, Mark Hodgson, LRSC, CMIP of Kersia Medical. His final article focuses on six key factors that make NaDCC disinfectants the most sustainable choice.
EC: In what ways are NaDCC chemistries sustainable?
MH: There are six key factors to consider when assessing the sustainability of a chemistry. Needless to say, NaDCC disinfectants check every box.
First, NaDCC is a biodegradable chemistry that creates HOCl when mixed with water. Once all the chlorine has been used during the disinfection process, the remaining molecule has a known biological pathway for breaking down into H2O, CO2, and N7 with no accumulation of residual in the environment. Keep in mind, this biological process will not occur while HOCl is still present. Used solutions of NaDCC have a neutral pH and can be disposed of in most sanitary sewer systems. Conversely, a number of PAA-based products cannot be disposed of to a sanitary sewer or surface water due to a highly alkaline pH.
Second, NaDCC is also a stable chemistry and has a three to five year shelf life. When compared to the longevity of NaDCC, bleach and PAA products have a much shorter 1-year shelf life. Ultimately, facilities end up discarding much of the product, creating excessive waste.
Third, NaDCC has a wide antimicrobial spectrum for flexible uses throughout the cleaning process. This single chemistry can replace up to 12 different cleaning products which, not only simplifies processes but, reduces losses and expenditures.
Fourth, because NaDCC disinfectants have the capacity to deliver maximum efficacy at lower concentrations, it allows facilities to achieve more while using less chemicals.
The fifth factor is shipping and handling which, is an important sustainability consideration. NaDCC is sold in a tablet concentrate form therefore, no water is shipped with the product. Thus, the volume and weight of material is a fraction of liquid solutions. If one were to compare a ready to use (RTU) solution of bleach that is over 99 percent water to an equivalent amount of NaDCC tablets, the RTU product would require transporting 44-times more volume than tablets. That translates to 44-times the number of trucks, 44-times the labor and drivers, 44-times the amount of Diesel fuel exhaust, and 44-times the amount of shelf space in a warehouse to store it all. After the RTU product is received and used, all associated packaging material, such as cardboard boxes and plastic bottles, must be disposed of. This equates to 44-times more waste produced than tablets which, require very minimal packaging.
Finally, NaDCC tablet concentrates yield significant savings on shipping costs, while simultaneously minimizing environmental impact and carbon footprint. As the saying goes, "For a truly sustainable disinfectant, ship NaDCC eco-friendly tablets, not water."
We hope our Q & A series with March Hodgson provided valuable insight into EvaClean's innovative NaDCC disinfectants. Find out more by visiting https://evaclean.com/products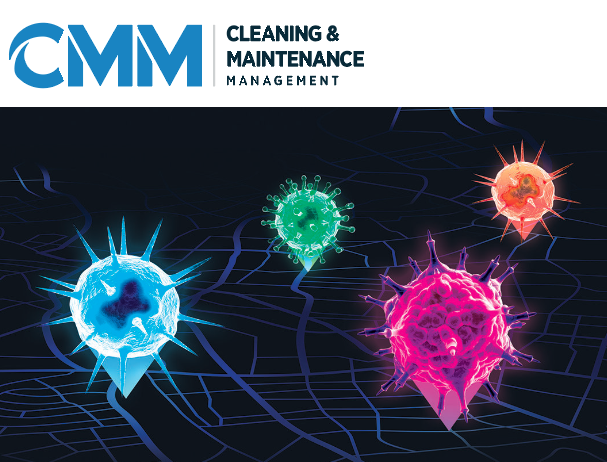 ISSA's CMM Magazine Publishes EvaClean Thought Leader Article
Since day one, EvaClean has advocated for safer more sustainable approaches to infection prevention. Due to our extraordinary leadership and safer solutions, EvaClean is now considered one of the leading authorities on healthier disinfection worldwide. Case in point---ISSA's Cleaning and Maintenance Management Magazine recently published a thought leadership piece on How to Establish a Roadmap for Safer and More Sustainable Environmental Cleaning which, was written by EvaClean's Global VP of Sales, Rich Prinz. The article provides facilities with expert guidance on better approaches to infection prevention.
https://www.cmmonline.com/articles/guiding-your-facilitys-approach-to-i…

EvaClean Leadership Spotlight – Steven Jensen, Director of Strategic Accounts, West
In Q4 2021, Steven Jensen joined EvaClean's world-class executive team to head up the Western U.S. Leveraging his extensive background in the medical field, Steven focuses on scaling the EvaClean Infection Prevention Solution across healthcare and other critical industries.
"Steven's healthcare knowledgebase and history of success as a business builder are very impressive," said Rich Prinz, Global Vice President of Sales. "He's exceptionally dedicated, which is evident in the relationships he's established with Waxie, one of our largest Distributor Partners, and with healthcare clients including Kaiser Permanente."
Steve has also opened up new market opportunities beyond healthcare, such as municipal first responders and higher education institutions.
Steve said, "In addition to medical facilities, there are also many universities on the West Coast that would benefit from partnering with EvaClean's PurExcellence Infection Prevention Program. My goal is to deliver process improvement and cost savings to as many organizations as possible."
You can reach Steve directly at sjensen@earthsafeca.com.
We're proud to have such strong leadership supporting EvaClean's many partners out West.