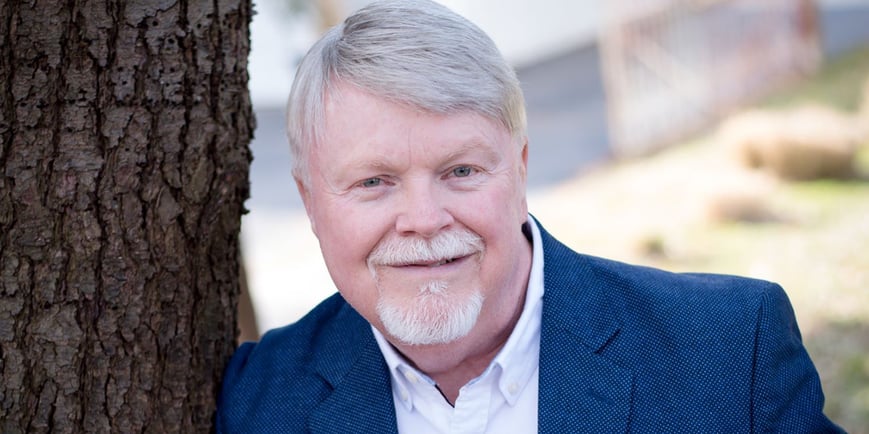 August 24, 2022 | Blog
EvaClean Insights Q & A
August's Expert Q & A Column is the final installment of a three-part series with industry thought leader J. Darrel Hicks, BA, MESRE, CHESP, CMIP. Hicks is past President of the IEHA and the Healthcare Surfaces Institute (HIS), and a current member of the HIS Surface Certification Program. He is a nationally recognized subject matter expert who has published numerous articles in professional and healthcare journals and is the author of "Infection Prevention for Dummies."
EC: What are the most important elements of highly successful infection prevention programs and why?
DH: Typically, the most successful infection prevention programs are in healthcare facilities. They use a multi-modal approach, much like many facets of the same diamond. However, since EVS teams are usually the first line of defense, it is critical that they be included in the multi-modal mix as well as provided proper training and equipped with the best tools to do the job as effectively as possible.
Where non-healthcare facilities are concerned, many still rely on the same toolbox they used before the pandemic. We need to bring elements of hospital-level infection prevention programs to other types of facilities to help prevent the spread of contagious diseases among the general population.
EC: Would standardizing cleaning and disinfection products and processes be of value to facilities and, if so, why?
DH: The choice of disinfectant is one of the most important decisions any facility can make. Some facilities take a more prescriptive approach and choose disinfectants that are relevant to specific viruses but, this often results in having too many different products to manage. In addition, if facilities set their sites too low in terms of disinfectant efficacy, they might not address more dangerous pathogens that could be lurking on surfaces.
Sporicidal disinfectants are the peak of the pyramid. If a disinfectant kills C. diff and C auris, it will kill every other pathogen beneath it. Best practices suggest that standardizing chemistries around a sporicidal that can also be used to clean would simplify procedures significantly and, by default, would help standardize processes, making infection prevention programs much more effective.
EC: Should hygiene protocols be a collaborative effort between EVS, IPs, FMs, and other multidisciplinary stakeholders?
DH: Absolutely. In fact, education efforts should include nursing staff, housekeeping, building services, and every other department that interacts with patients or is even peripherally involved in cleaning processes. However, one key point to consider when there are many different entities collaborating to maintain a hygienic environment: It is better to assume a surface is contaminated and disinfect it than to assume someone else has already done it.
EC: How has the pandemic impacted the industry in terms of surface disinfection, and has it inspired new solution trends?
DH: Covid-19 elevated the entire cleaning industry and promoted EVS, Infection Prevention, and housekeep staff to hero status. It's just unfortunate that it took a pandemic for people to get serious about the role proper cleaning and disinfection of environmental surfaces plays in saving lives. From now on, we can't wait until the wolf is at the door before arming these heroes with the necessary training and knowledge they need to protect themselves and others when the next pandemic comes along.
Have a question or follow-on to Darrel's article? Send us a note!