Your free Monthly Resource for Everything Infection Prevention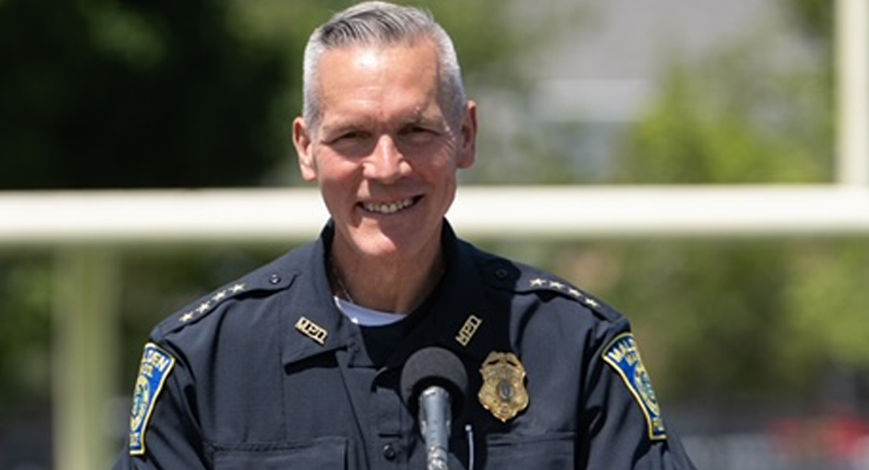 September 29, 2022 | Newsletter
EvaClean Teams Up with Chief Kevin Molis as New Public Safety Advisor
EvaClean is proud to introduce the newest member of our Advisory Team, Chief Kevin Molis, who recently retired after 43 years with the Malden Massachusetts Police Department. As our Public Safety Advisor, Chief Molis will focus on promoting safe and effective disinfection in public venues and government facilities, as well as address the need for safer school environments.
Chief Molis is as passionate about making the world a safer place as we are. "EvaClean's electrostatic delivery system is extremely efficient and the ingredients in their disinfectants don't present harmful effects like other agents, which replace one risk with another. EvaClean provides safer ways to be effective."
Welcome to the EvaClean Team!
---

Get A Free Guide for Aircraft Cleaning & Disinfection
EvaClean is trusted by leading travel companies across the globe as the most effective cleaning and disinfection solution for Aviation that's also safer for passengers and crew.
In today's post-Covid world, protecting staff and clients has never been more important. That's why we created "Proactive Guidelines for Aircraft Cleaning & Disinfection" to help airlines and aviation companies keep everyone safe. Download your free guide today
---

EvaClean Strengthens Presence in Europe Through Alliance with ADYTON MedTech
EvaClean EU Ltd. partnered with ADYTON MedTech, one of the most preeminent healthcare distributors in the CEE, to provide more advanced disinfection solutions to hospitals and medical centers across the Czech Republic, Poland, and Slovakia.
Steve Wilson, CEO of EvaClean said, "ADYTON and EvaClean EU Ltd. are ideally aligned partners. Both companies are known as status quo disrupters who bring innovation to preventing serious healthcare conditions."
By leveraging EvaClean's superior NaDCC disinfectant and touchless electrostatic sprayers, ADYTON will empower medical facilities to eliminate dangerous pathogens from more surfaces, while also ensuring the safety of patients and staff.
David Kosina, Commercial Director for ADYTON said, "Our extensive medical expertise combined with EvaClean's proven procedures and product line create a roadmap toward a better quality of life for citizens in the CEE region."
Read the complete announcement and learn more about how EvaClean is setting the global standard here.
---

Our Fall 2022 Conference Calendar
Make an appointment to meet with us or one of our distributor partners at any of the forthcoming conferences by contacting sales@earthsafeca.com.
OCTOBER
Direct Supply Senior Living Event
October 6, 2022 • Milwaukee, WI
ISSA Show North America
October 10–13 • Chicago, IL • Booth #3049
NOVEMBER
APIC CDS Conference
November 10 – 11, 2022 • Boston, MA