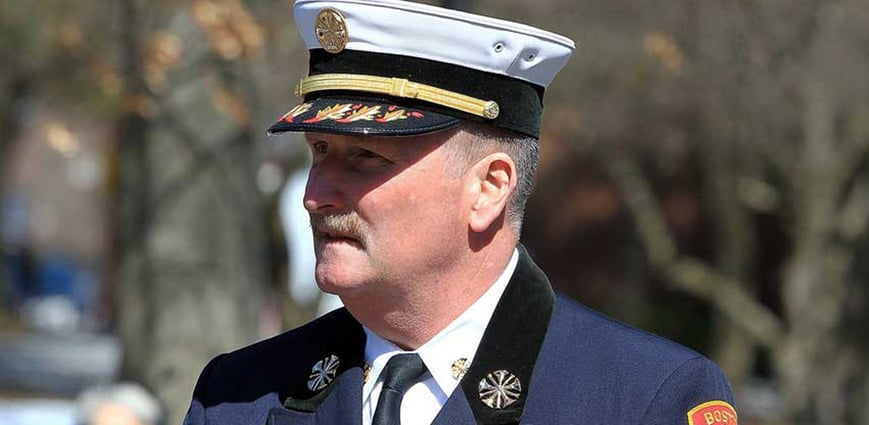 April 21, 2022 | Newsletter
Infection Control & Sanitation News to Use
Welcome to the April edition of EvaClean Insights. Your source for all things infection prevention.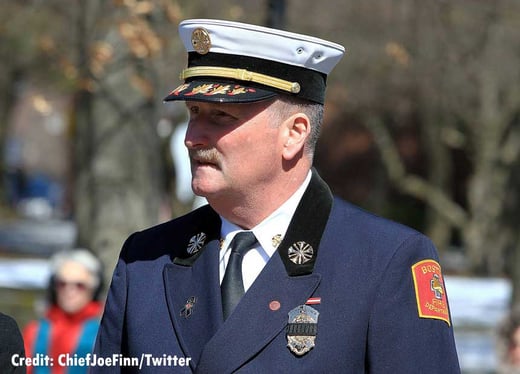 Joseph Finn, First Responder Safety Advisor
Joe Finn, former Boston Commissioner, Chief of the Fire Department joins EvaClean as Advisor
As part of the announcement of Finn joining EvaClean, our CMO, Dan Clifford had the opportunity to interview Finn and learn more about his career path and ongoing commitment to first responders.
Finn shares highlights from his four-decade career with the Boston Fire Department and how it all began by following in his father's footsteps. He speaks frankly about his passion for protecting firefighters from cancer-causing carcinogens and the improvements he's made thus far.
In his new role as EvaClean's First Responder Safety Advisor, Joe will be joining us at the FDIC International Conference in Indianapolis April 28 – 30 and the Metro Fire Chiefs Conference May 15 – 19 in Memphis.

The New EvaClean Website is Live!
We're thrilled to announce the new EvaClean website has launched! In addition to a clean look and upgraded experience, you'll find fresh and informative content.
Find out the story behind what EvaClean is all About. Take a tour and discover why our infection prevention Products are so unique. Explore our Resources to learn what makes our NaDCC chemistry so sustainable. Read Testimonials from some of our many partners describing how EvaClean has helped them fight infections. If you haven't done so yet, go to News & Events and subscribe to our monthly EvaClean Insights newsletter.
Our Spring 2022 Conference Calendar
Reach out today to sales@earthsafeca.com and make an appointment to meet with us or one of our Distributor Partners at any of the forthcoming conferences.
FDIC International
April 25 – 30 • Indianapolis
Find us at Booth #3010
APIC New England Chapter

April 28 •
Springfield, MA
Imperial Dade New England Region Healthcare Summit

May 5 •

Fieldsboro, NJ
May 10 – 13 • RAI Amsterdam
Metro Fire Chief Conference
May 15 – 19 • Memphis, TN